bring your vision to life
Feeling overwhelmed with all the website design options out there? Not sure exactly what you need or the cost? I hear ya'!
Website design is what I do best. Let me walk you through the jargon and choices with less stress so you that can get back to focusing on what you do best.
Don't leave your online presence to chance.
Invest in personalized website design and branding with Less Stress, showcasing your unique style, services and products.
"Less Stress Design is so aptly named and rings true to the entire process. From start to finish, Angela makes it clear, easy, streamlined, and to top it all off, does an amazing creative work. She's high energy, available and responsive. You will love both her and the end result! We HIGHLY recommend Angela for your website design." -Rob and Marilyn Penello, New Directions Psychotherapies
the website of your entrepreneurial dreams.
you imagine it, and leave the rest to me
because you already have enough on your plate!
Been dreaming about about how you wish your website looked? Maybe it's been awhile since your website was created and it looks dated and out of style, your services and products have changed, your site is not mobile responsive or loads slowly, and you know a website refresh is badly needed and overdue.
Or are you just beginning your entrepreneurial journey and don't have a website yet? You feel overwhelmed with information overload. After all, starting a business is a massive undertaking, and you know you shouldn't skim over the one thing everyone looking at your business will see, your website! You know a website design needs proper attention to set you up for success. Either way, your desire is for your online presence to be top notch and be seen with style!
But more than just stylish and modern, a website has to function in a strategic way, guiding your visitors to easily navigate through your information and then take the action you want them to take. It's a story board, a map, and a sales page that shouldn't feel at all "salesy", working for you 24/7, connecting with your visitors in a clear, concise and uncluttered way.
I can help. Designing websites is my happy place! I love the dance between design and function, between text and tech, between style and strategy. Let's talk about your website vision. Are you ready to get it out of your head and onto the page? Let's go!
"After many quotes and several conversations with other designers, Angela was by far the best and she proved that through her work on our site. We could not be happier and highly recommend her! We look forward to continuing to work with her on future needs for the site and other projects." — Tara Cox-Raj, Earth's Farmacy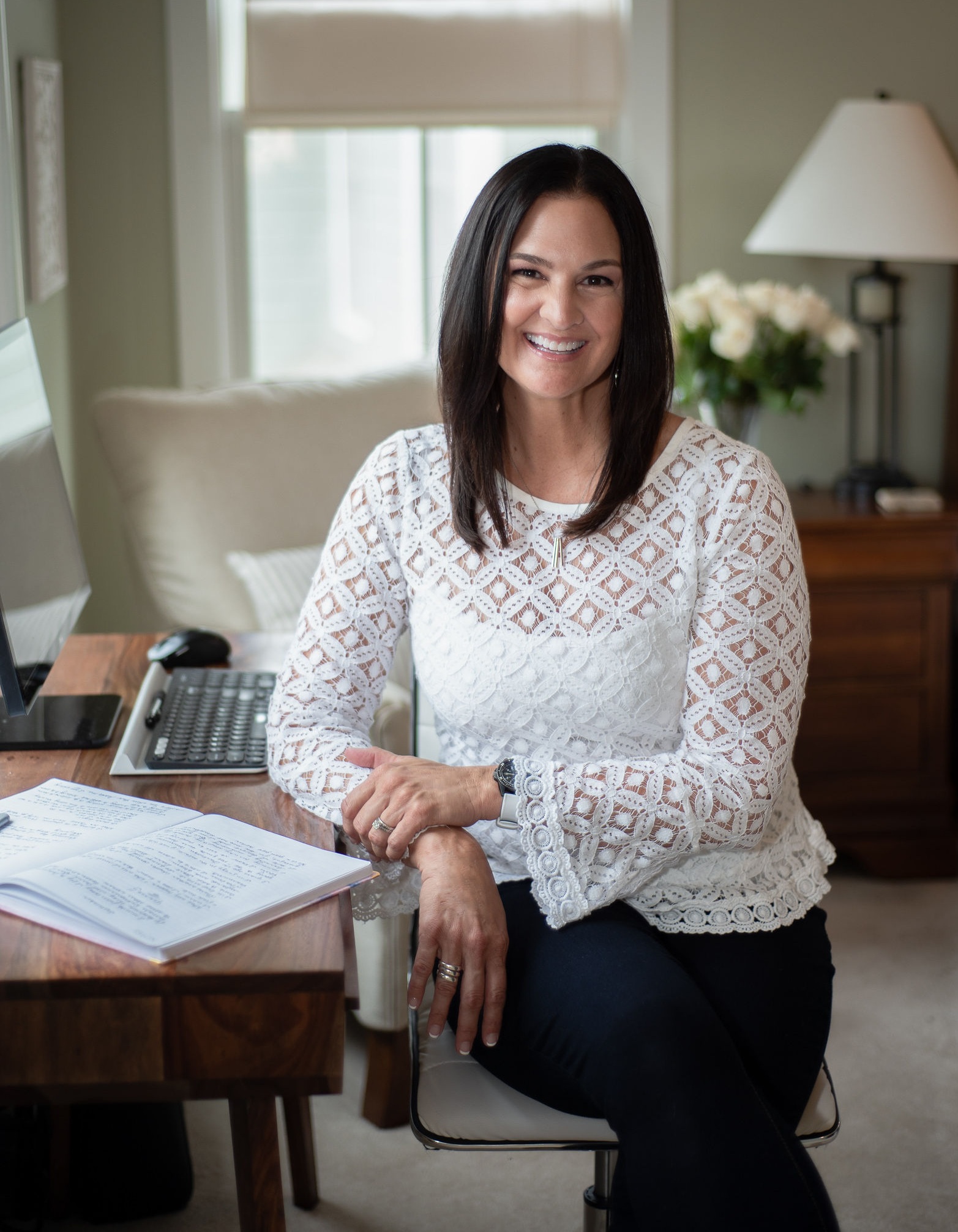 I'm a website designer who loves and does everything in Squarespace.
Why i build on Squarespace
One, Squarespace has clean beautiful modern templates that make a great starting point, which I customize so it looks unique.

Two, Squarespace has lots of functionality for just about anything a website needs to do.

Three, Squarespace is an all-in-one platform which is easier for you to maintain behind the scenes on your own without worrying about updates or changes breaking your site. I even teach you how as part of your website design package!

Last, but certainly not least, Squarespace websites are mobile responsive, meaning your site images and text automatically resizes so it looks and functions great on any digital device. Look awesome everywhere!
"Angela designed my company's website and she completely surpassed my expectations!" — Rebecca Francoline, GoWrite2Hire
"I love my website and the suggestions that Angela Meredith had for me while tailoring and designing my website. She worked with me to figure out my character, my branding, my target audience, and did a wonderful job encompassing my brand through the details." — Whitney Daigle, Redefining Freedom
"I adore it! OMG you hit the nail on the head! You literally were in my head! " — Jazalyn Mason, real estate transaction coordinator
"Angela helped me with branding and designing the perfect website for my law firm. She is amazingly organized, quick in the execution, and showed great attention to all of the little details. She also took the time to make sure my website was optimized for SEO and taught me the basics of making changes to the website on my own. I could not be happier with her services." — Holly Simpson, attorney
book A WEBSITE consult call
Need a website built for your business, side-hustle or blog and not sure where to start? Start by booking an exploratory call.
I'm happy to listen and chat about your goals, then we'll plan out what you need to get you the results you want!
Angela is the BEST!! I love my website she created. She is always available for my questions and ideas!! I would absolutely recommend her to anyone looking to design a website or start a new venture!! — Meagan Bedsaul, The Classic Stitch Co.
"Thank you Angela for always completing my small design projects! She works so fast and with such attention to detail. I have really been amazed and how she handles all my crazy requests. I couldn't recommend her more!" — Alicia Insley Smith, photographer
Follow Less Stress Design on Instagram
@angelameredithdesign
To design beautifully strategic, fully functioning and responsive websites that nails your vision and purpose for being online.